TEXT AT BEGINNING OF THE VIDEO;
This video may not be suitable for sensitive and younger viewers.
Viewer discretion is advised.
One in four women have experienced domestic violence in their lifetime..
Lets Stop Abuse Against Woman and Children...
____________________________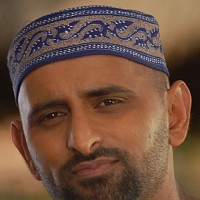 You... Told me
I can never be anything, yea
But I'll show you
There's nothing that I cannot be
If I put my trust in Him
Gonna find my own voice, yeah
I'm gonna make my own way
He's the only reason
I'm gonna find a Better Day
In between all the noises
Underneath all the pain
He's the only reason
I'm gonna find a Better Day
You... Left me
With no return in sight
A hollow scream in the middle of the night
So wont... you please
Let go of me inside
I need to spread my soul and fly
Gonna find my own voice, yeah
I'm gonna make my own way
He's the only reason
I'm gonna find a Better Day
In between all the noises
Underneath all the pain
He's the only reason
I'm gonna find a Better Day
I'm gonna try right now
Find the strength somehow
It aint easy for me
Oh, you broke me down
But I don't hate you at all
There's still love in my heart
Oh, the reason we fall
Is to rise
Gonna find my own voice, yeah
I'm gonna make my own way
He's the only reason
I'm gonna find a Better Day
In between all the noises
Underneath all the pain
He's the only reason
I'm gonna find a Better Day
______________________
TEXT AT THE END OF THE VIDEO;
The Prophet Muhammad (P.B.U.H) said that the best of you are those who are kindest to their wives.
He said that only a noble man would honour a woman and only a mean man would demean a woman.
"Be kind to women" was amongst the last things this final Messenger of God to humanity said.
Start in your heart.
A Woman is a Mother, a Daughter, a Sister, a Wife. Let's give them a Better Day...
For in doing so...
comes about a Better Day for us all.
Nicht in Alben eingeordnet