Get ready for your wit,
get ready for your want
Do you want, do you wanna know
How deep how quick your cuts go
Everything poured on black ice,
Squeezing citrus fruit in my eyes.
How do we how do we mix friends?
How do we get the pegs
Into the holes that they wanna go?
How do we share everything we've ever known ever known is now?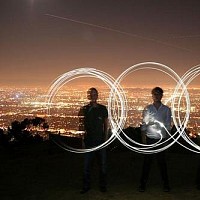 We keep ourselves moving
In opposite directions
Go, go
In the opposite direction
Get ready for your wit,
get ready for your want