Soporific on my bed-side table
I realize I'm still alive
"Washout" I thought while getting up
I realize I have survived
Nobody hears me crying
Nobody sees me dying
And no one screams my name
And no one knows my pain
I've died
But I'm still alive
My applied gives
But I'm still alone
Am I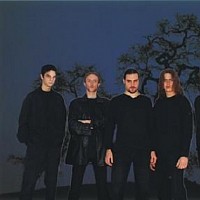 Depressed I leave the house and turn my head
But there's no one on the streets
I don't regret
But do they regret me actually?
Am I the last man on this earth?
Is this reality?
And no one screams my name
And no one knows my pain
Nobody hears me crying
Nobody sees me dying
But I'm still alive
My applied gives
But I'm still alone
Am I?