Here I come, drop your jaws to the floor
I'm riding on my mighty laser-shooting dinosaur
Here we come, can you hear him roar?
Woah-oh, woah-oh, oh-oh-oh
Here I come, drop your jaws to the floor
I'm riding on my mighty laser-shooting dinosaur
Oh, oh, oh, here we come, can you hear him roar?
Woah-oh, woah-oh
Prepare for epic fight and his laser missiles
The sound is boom, boom, boom for every time a goblin dies
Let's sing now, here we go, hear my battle cries
Woah-oh, woah-oh, oh-oh-oh
A monster from the ancient times
Devеloped in Tokyo
A bastard of beast and war-machine
Nеutralizing every foe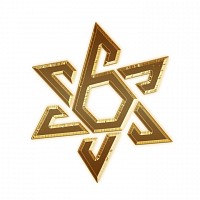 Equipped with vorpal blaster gun
Making dragons fall from skies
Striking the evils in the dark
With his night scope zoom device
DINO!
DINO!
DINO!
DINO!
Here I come, drop your jaws to the floor
I'm riding on my mighty laser-shooting dinosaur
Oh, oh, oh, here we come, can you hear him roar?
Woah-oh, woah-oh
Prepare for epic fight and his laser missiles
The sound is boom, boom, boom for every time a goblin dies
Let's sing now, here we go, hear my battle cries
Woah-oh, woah-oh, oh-oh-oh
Made of metal from the moon
Assembled by Samurai
His battery gets charged by thunderstorm
With most advanced AI
Devouring trolls and unicorns
From his maw there comes a flame
Burning away our enemies
And therefore, we proclaim
DINO!
DINO!
DINO!
DINO!
Here I come, drop your jaws to the floor
I'm riding on my mighty laser-shooting dinosaur
Oh, oh, oh, here we come, can you hear him roar?
Woah-oh, woah-oh
Prepare for epic fight and his laser missiles
The sound is boom, boom, boom for every time a goblin dies
Let's sing now, here we go, hear my battle cries
Woah-oh, woah-oh, oh-oh-oh
Here I come, drop your jaws to the floor
I'm riding on my mighty laser-shooting dinosaur
Oh, oh, oh, here we come, can you hear him roar?
Woah-oh, woah-oh
Prepare for epic fight and his laser missiles
The sound is boom, boom, boom for every time a goblin dies
Let's sing now, here we go, hear my battle cries
Woah-oh, woah-oh, oh-oh-oh