MMarky Mark
- Texte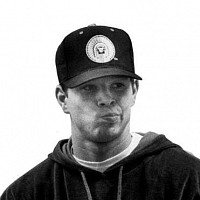 Liedtexte

Playlist

Fotos

Fanclub
Nicht eingeordnete Lieder
Video
Übersetzung
Karaoke
Angezeigt
Don't Sleep

22
Here With Me

15
Life Goes On

15
Nicht eingeordnete Lieder abspielen

Best Of My Love (Single)
(1997)
Video
Übersetzung
Karaoke
Angezeigt

Feel The Vibe (Single)
(1997)
Video
Übersetzung
Karaoke
Angezeigt
Das ganze Album abspielen

Hey DJ (Single)
(1996)
Video
Übersetzung
Karaoke
Angezeigt
Hey DJ

29

Soundtrack Fear
(1996)
Video
Übersetzung
Karaoke
Angezeigt
Irie Vibe


43
The Illest

26
Das ganze Album abspielen

No Mercy (Single)
(1995)
Video
Übersetzung
Karaoke
Angezeigt
No Mercy


22
Video
Übersetzung
Karaoke
Angezeigt
Video
Übersetzung
Karaoke
Angezeigt
United

24
Happy People

42
In Love

16
Babylon

21
In the 90's

15
Prankster

10
Das ganze Album abspielen

You Gotta Believe
(1992)
Video
Übersetzung
Karaoke
Angezeigt
The "M"

10
The Solution

15
Das ganze Album abspielen

Music For The People
(1991)
Video
Übersetzung
Karaoke
Angezeigt
Wildside

15
Happy People

42
Peace

19
Das ganze Album abspielen
Marky Mark hat noch keinen Verwalter. Falls Du Verwalter sein möchtest, dann schreib. Der Verwalter kann Lieder in Alben einordnen und allgemein Ordnung machen. Liedtexte, Übersetzungen und Videoclips dürfen nur von registrierten Usern eingefügt werden.