There's the serpent feel to the cowboy's tongue
There's a stench in the air on the streets we run
It's a battlefield
It's a full blown war
There's a smile on your face and a settled score
Does it pick up pick up if you tell them so?
Will you give up give up when the numbers go?
Didyou pull some strings?
Have you sacrficed?
Did you bite down hard when you named your price?
It's the feel that keeps alive the talk of glory
As the pride comes before another hard love story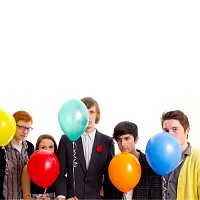 Tell everyone you can
Sell me a one night stand
If the number's big
It's the number I bring
If your family's blood doesn't count for much
You're a broken leg and a broken crutch
Maybe narcissist, maybe nepotist
Maybe friend in high places will love this twist
And the future bright, now your path exists
Now you pushed yourself through the parapet
I'll forget your place I'll forget your name
I'll forget myself and you do the same
It's the feel that keeps alive the talk of glory
As the pride comes before another hard love story
Tell everyone you can
Sell me a one night stand
If the number's big
It's the number I bring
And praise all your false idols
And pray your words are title
And rise above your rivals
And praise all your false idols
Tell everyone you can
Sell me a one night stand
If the number's big
It's the number I bring
If the number's big
It's the number I bring
I feel the man in the mirror has lost his mind
And you can't stop these spots when he turn on the light
Yes, the man in the mirror is losing his mind
Ad the face of the man in the mirror is mine