Squealching in the mud,
cannon shots flying around,
deafening explosions
half-dead crying, terrible sounds.
It´s over, It´s over
It´s over now!
Neverending opression,
of body and soul.
Makes me to think more about
achieving my goal.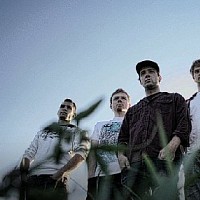 Cowards die many times before their deaths.
In peace nothing so becomes a man.
Modest stillness humility,
the blast of war blows in your ears,
then imitat the action of the death,
I won´t plague in this war.
Save my hopes,
become mad, me shouting.
It´s crazy, will you save me?
Cause they want to bury me, bury me.
I hate this fucking shit,
I´ve got reasons to live.
I won´t plague in this war.
I´m not going to tolerate anymore.