No shape or form; no part, or whole. Mistake the scent. Negligent, I won't judge those unread or lowly. If they feel justified then I'll abstain. No sense in baiting the paltry. I sense the dead in their eyes and turn away.
Cleanse all those sins that they couldn't hold back. Smile.
Well it's embarrassing when caught, enthused, yet mistaken. Was my mind somewhere else? No, I meant something else. Earmark the passage. Notate every corner. What's a fallacy? That word's not drilled in me. It's not so tragic. It's been supplanted. You can't be swayed when all you hear is completely wrong.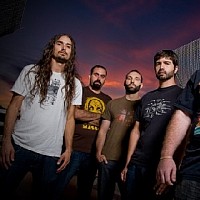 So stay inside, angry. Negate the words that move you. Judge all those unread or lowly. Call out all flaws that could undermine one thousand words that could swarm like flies. Like rot, it seems they're creeping in.
I put it to bed. I know that I can't fold. I really love all your passions, and how the glue won't hold. I shook them before with one word astray. When subjects get heavy, how easy the mortar breaks. I know you could just lose alone, but two can overcome as well. More for all.
Preceded by ugliness under the gaze, I couldn't abstain.