This is not my bed to rest, in the dirt, with no beat hailing from my chest
Resurrect me and bring color back to my eyes
Dying, pale-faced, sickened friend of mine, speak with me, for the last time
Dead man, show me where you rest your head, so I know not to follow any trace of your footsteps
Gravedigger, I watched you take a breath, and as the color left your face, the earth became your bed
This is the end, of your existence, but my own fate, lies in the palm of my hands
So every breath, moves with steps, to keep you far from me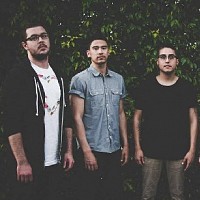 There's no escaping the truth
There's no coming back for you
I feel death's hands wrapped around my neck, but dear god, I want to live instead
Only I will watch my veins run dry, and give out.
Are we alone in life? Or only when we die?
Maybe with death will come a light, to be spread over the sky and bring the end of something beautiful.
Maybe my life is meant to chase, a god without a face, to build me as I'm meant to be.
Oceans flood my, bruised and red eyes, as I awake and see the sun
Maybe with death will come a light to be spread over the sky